Modern Tailoring
EXPERIENCE OUR MODERN & HIGH-QUALITY MADE-TO-MEASURE SERVICE
Our Maison specialises in crafting Made-to-Measure clothing and accessories, blending Italian Class and elegance with a modern sensibility.
Passionate for quality and attention to detail, we provide a one-of-a-kind customer experience with the perfect balance of luxury and modernity.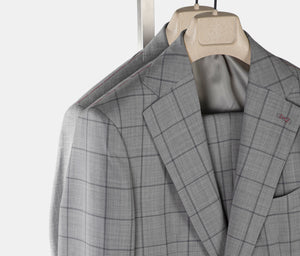 World of Made-to-Measure
OUR SERVICE IS CRAFTED TO PROVIDE A UNIQUE AND CONTEMPORARY LOOK THAT WILL MAKE YOU FEEL CONFIDENT AND FASHIONABLE.
STARTING PRICE: CHF 790.-
VALUES
HIGHEST QUALITY
Each garment is crafted with the highest quality materials and inspired by traditional Italian tailoring techniques to ensure an impeccable silhouette, elegance and quality.
ELEGANCE & COMFORT
We aim to make the world more elegant through timeless and Made-to-Measure clothing that prioritises perfect fit and comfort over fast fashion trends and lower quality.
ITALIAN HERITAGE
Our garments embody elegance, sophistication attention to detail and high-quality craftsmanship that is synonymous with Italian Style and Heritage.