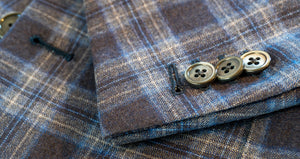 MADE-TO-MEASURE
CARLO GIOVANNI HAS A GENUINE DEDICATION TO CRAFT, PERSONALISATION AND HERITAGE THAT IS WOVEN INTO EVERY ASPECT OF ITS MADE-TO-MEASURE GARMENTS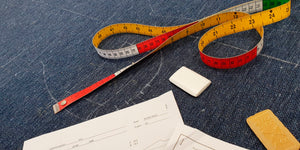 WORLD OF MADE-TO-MEASURE
Welcome to Carlo Giovanni, the personalised service dedicated to satisfying the unique sartorial needs of the world's most influential gentlemen. Our service offers exclusivity and discretion, delivering artisanal excellence, tailored to your exact requirements.
The tailoring experience starts with selecting the finest fabrics, choosing the style and cut and discovering tailoring techniques that will result in a garment crafted exactly to your measurements and personalised details inside and out.
A Made-to-Measure suit that's well made and fits properly will make you feel your best!
MTM BENEFITS
Here are a few benefits of Made-to-Measure garments:
1. Get a better fit - adaptability according to all body types
2. It has an excellent quality to price ratio
3. The clothes last longer due to quality materials
4. Sustainable way of producing clothes
5. Wide possibility to customise the garment
6. You can highlight your personal style
7. Suits the Modern Gentleman
8. Just 4-6 weeks production time
YOU DECIDE
Personalising a Made-to-Measure garment is all about adapting it to your tastes, balancing your choices and benefiting from an outfit made to your exact requirements.
We invite you to discover a new world of MTM, where under the guidance of Elia Galli, you have the opportunity to dictate every fundamental detail of your garment.
Select each element, from the fabric, to the cut, style, and shape, to the buttons, lapel and lining. Your personal tailor will deliver a one-of-a-kind piece of artistry, executed with the utmost precision and quality.
MEET YOUR TAILOR
As mentioned here, my passion for classic menswear was passed on to me by Carlo Giovanni himself. At a very young age, I would try on his clothes and it was at this point that I fell in love with fashion.
As I grew older, I learned about fashion and crafted my own unique style. With Carlo Giovanni, I would like to share my passion and know-how of elegant menswear and fashion with you!
It would be a pleasure to welcome you for a free consultation and discuss your future personalised garment. I speak English, French & German.
- Elia Galli
CONTACT US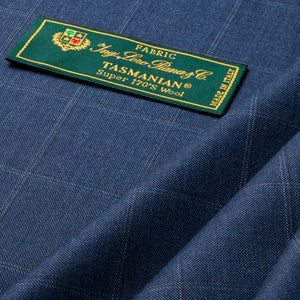 ITALIAN FABRICS
At Carlo Giovanni, everything begins with the fabric as it will be the essential part of the garment.
We offer a selection of over 1'800 fabrics from the best Italian Fabric Mills, ranging from rare and unique, to more traditional and classical elegance, available in various colours and patterns.
Merino fine wool, cashmere, linen, cotton and rare silks are only a few of the choices offered to our customers.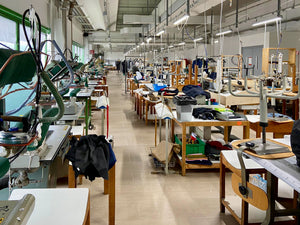 PRODUCTION
The result of the MTM service is a flawless marriage of heritage and fine tailoring. Each garment is produced or hand-crafted in Italy or Europe, to ensure an impeccable silhouette; elegant, refined and highest quality garment.
Our tailors have long been proud of their dedication to skill and craftsmanship. They work with their hands, to turn a raw material into a product of distinction. The process is an artform, because for us, it's only a true craftsman who possesses the passion, the talent, and the touch to create something exquisite.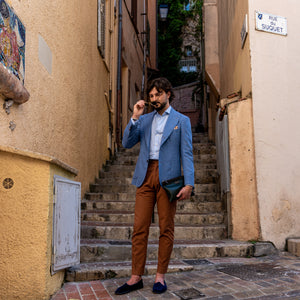 PRICING
2pcs Suit - Starting at CHF 790.-
Blazer - Starting at CHF 590.-
Trouser - Starting at CHF 290.-
Shirt - Starting at CHF 150.-
For more information regarding our prices and included features, please feel free to get in touch with us.
Contact Us
HOME SERVICE
Discover the MTM home service, available anytime, anywhere. Equipped with the most calibrated tailoring tools and a set of exquisite fabrics, our Tailor can visit you in the comfort of your own home, office, or other place of convenience, to satisfy your unique sartorial needs.
CONTACT US
mtm process
Click below to see the entire process from idea to creation of your Made-to-Measure garment.
book an appointment
Feel free to book an appointment with us to create your unique Made-to-Measure garment.