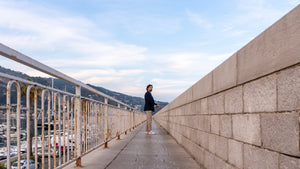 CORPORATE CLOTHING
ELEVATE YOUR BRAND IMAGE DOWN TO THE LAST DETAIL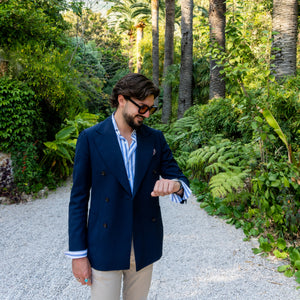 WHY SHOULD YOU CONSIDER CORPORATE CLOTHING FOR YOUR COMPANY?
In a world where image is king, it is essential to control your brand image down to the last detail.
Call on your employees to wear clothing that asserts your power & excellence and create a strong impact against your competition.
Your employees are the ones who reflect the general image of your company and even influence your company's profits. Make the difference and raise your brand image and quality standards even higher.
Carlo Giovanni 1927 supports companies in strengthening their brand image.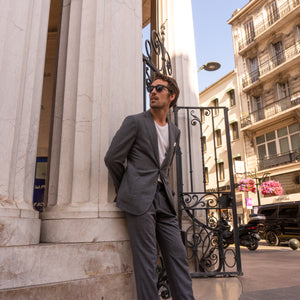 CORPORATE SERVICE
We are at your disposal to create all your requirements tailored to your needs.
We will consult with the brand to understand what are their needs, analyse the brand and its history to come up with personalised creations that will fit the image of the brand.
We have multiple ways of collaboration, that will fit your budget and fulfill your needs.
For more information, get in touch with us using the "contact us" button below.
STRONG POINTS
• Increase Brand Image
• Service Tailored to your Needs
• Flexible Collaboration
• Personalised Garments
• Manage your Image Towards your Customers
• Show your Brand Excellence and Quality
• Short Lead Time Production
PRODUCT FEATURES
• Suits, Blazer, Trousers, Shirts, Leather Goods...
• Production Made in Europe or in Italy
• Pricing According to your Budget
• Standard Sizes or Made-to-Measure
• High Quality Garments
• Sustainable Production
• High Quality Textiles
• No MOQ (minimum order quantity)
GET IN TOUCH WITH US
Contact us in order to discuss in detail our Corporate Clothing offer and get more information on how we can elevate your brand's image.