Costume sur mesure pour Homme en Suisse
La Suisse, pays de montres de luxe et de chocolats fins, est également une destination de choix pour les costumes sur mesure pour homme. Carlo Giovanni 1927, basé à Bienne, est le maître incontesté de cet art. Avec une tradition qui remonte à près d'un siècle, ce tailleur offre une expérience de luxe inégalée.
Services exclusifs de Carlo Giovanni 1927
Consultation personnalisée
Chaque homme est unique. Carlo Giovanni 1927 le sait et propose une consultation personnalisée pour chaque client.
Tissus de qualité supérieure
Seuls les meilleurs tissus sont utilisés, garantissant une pièce finale d'une élégance et d'une durabilité exceptionnelles.
Confection sur mesure
Chaque costume est taillé précisément selon les mesures et les préférences du client.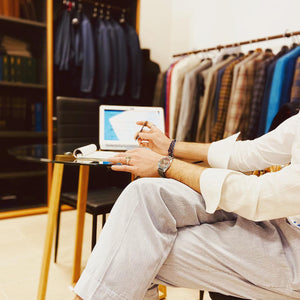 Un appel gratuit pour découvrir l'excellence
Vous hésitez encore ? Carlo Giovanni 1927 offre un appel gratuit pour répondre à toutes vos questions. Découvrez pourquoi ce tailleur est le choix préféré des connaisseurs suisses.
Sur le site de Carlo Giovanni 1927, prenez directement rendez-vous pour une consultation. C'est simple, rapide et efficace. Réservez ici.
book an appointment
Feel free to book an appointment with us to create your unique Made-to-Measure garment.
Pourquoi choisir un costume sur mesure ?
Un costume sur mesure est bien plus qu'un simple vêtement. C'est une déclaration de style, d'individualité et de classe. Il épouse parfaitement les contours de votre corps, mettant en valeur votre silhouette.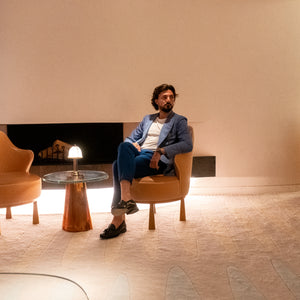 Bienne : Le cœur du luxe suisse
Bienne, la ville d'origine de Carlo Giovanni 1927, est un épicentre de la mode et du luxe en Suisse. C'est ici que la tradition rencontre la modernité, où l'artisanat séculaire se mêle à l'innovation.